March 2009:

March is Small Press Month!
We'd like to thank you all for your continued support of small presses like ours.
In this month's newsletter, we send you on an illustrated adventure in "Drawing with Rob," introduce you to a writer and photographer who are passionate about barns, announce the release of our 2009 catalog, and more!


The Winning Caption
Photo of three playful mountain goats by photographer Sumio Harada in Mountain Goats of Glacier National Park.
Lynn Eyermann of Hill City, South Dakota, we'll be sending you a copy of the book of your choice from
FarcountryPress.com.
Want to Win a Free Book?

We love hearing from our clever readers out there! Keep the captions coming! Email us a caption for this photo of a black-tailed prairie dog. This image by Donald M. Jones appears in Montana Wildlife Portfolio.

If we pick your caption, we'll send you the book of your choice from our online catalog at FarcountryPress.com—as well as feature your caption in next month's newsletter.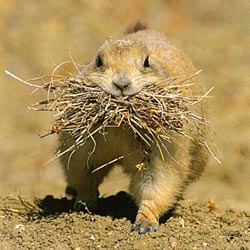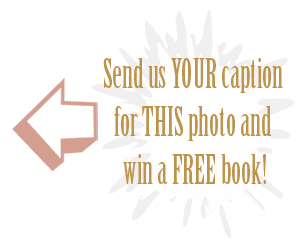 Draw with Rob

Click HERE or on the comic below to read the entire strip!



Visit Rob and view his work at www.RobertRath.net.

Rob's new graphic novel about Yellowstone myths and legends is hot off the press!
Click HERE for more info.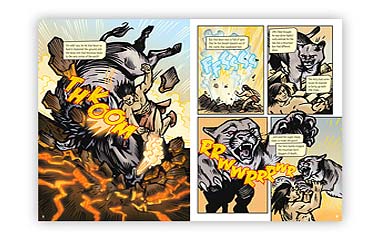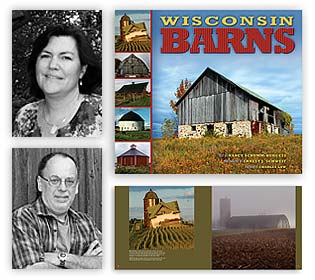 Featured Authors
Nancy Schumm Burgess
and
Ernest J. Schweit
have teamed up to produce
Wisconsin Barns
, a charming and beautiful book that allows readers to experience the rich agrarian history of Wisconsin through its iconic barns.
Writer Nancy Schumm-Burgess digs up fascinating details on the backgrounds of the structures, including a rare log barn dating to the 1840s, a barn that once served as a stagecoach stop, and another designed by African American architect Algie Shivers.
Ernest J. Schweit's 107 photographs in the book capture the storied structures in all seasons—from modest mid-1800s barns to round and octagonal structures to grand, arch-roofed edifices.
"I was constantly impressed by how these barns withstood the ravages of time," says Schweit. "I think that says something about the people who built them."
Click
HERE
to learn more, or to purchase the book (available March 20).




Get Your Catalog


Our 2009 catalog is now available! Click HERE for a copy.


Photo by Donald M. Jones.


Did You Miss Last Month's Newsletter?
To view any of our previous newsletters, click HERE or the "Past Newlsetters" tab at the top of this newsletter.
NAME: Eric Hanson

JOB TITLE:
Designer

YEARS WITH FCP:
2 1/2

DID YOU KNOW:

Montana born, a farmer's son,
Degree in hand—learned a ton. Design by day, design by night,
Weekend fun always in sight.
Sunny, powder day is key,
Second love, warm BLT.
First of course, wife so lovely,
Rarely tea, just dark coffee.
In the heat, water bliss,
On the lake he wouldn't miss.
Likes to drive & wrench old beaters,
Extra pennies make much neater. Frequent pranks, jest, and fun,
"What a punk!" is loudly sung.
Alt-power plans always in stir,
What right now? heat from solar.
So now you know a little more,
Vague definitions of his core.
Boring rhyming, will it end?
Easy! To the trash do send!

Awards


We're thrilled to announce that Glacier National Park: The First 100 Years by C. W. Guthrie won the 2009 APPL Media & Partnership Award in the non-association book category on March 2!


New Releases
Wisconsin Barns
by Nancy Schumm Burgess
and Ernest J. Schweit
February Bestsellers
1.
Virginia Simply Beautiful
2.
Washington Wildlife Portfolio
3.
First Dog: Unleashed in the
Montana Capitol
4.
Everglades National Park
Impressions
5. A Taste of Wyoming:
Favorite Recipes from
the Cowboy State
March is Small
Press Month!
According to writer Sherman Alexie, "Small presses represent what is most brave, crazy, and beautiful about our country and
our literature. So let us all sing honor songs for the independent publishers."
Click
HERE
to learn more about Small Press Month.

Trade Shows

MARYLAND
March 1 - 4
Association of Partners
for Public Lands
Booth #225, Baltimore Marriott Inner Harbor at Camden Yards Baltimore
Buyers:
please stop by the booth and visit with sales reps Linda Netschert and Sue Johnson!

We love hearing from you!

If you have anything to share related to Farcountry Press books, please send us an email at

[email protected]

.