We invite you to feature this delicious recipe using turkey leftovers – sure to please your print and online readers.

Yellowstone National Park's executive sous chef Mike Dean provided the recipe, which appears in the extremely popular cookbook A Taste of Wyoming, by Wyoming author Pamela Sinclair.

You are also welcome to use the gorgeous photograph, by award-winning food photographer Paulette Phlipot.

If you run the recipe and photo, we ask that you credit the recipe and photograph properly, and include a small cover image.

Please contact us with questions! We are also happy to supply a full book description and press kit, if that is of interest.

Thank you!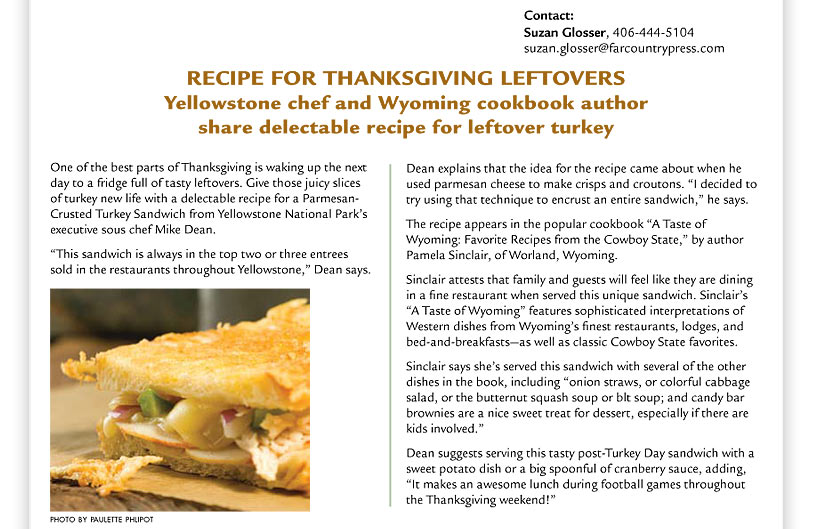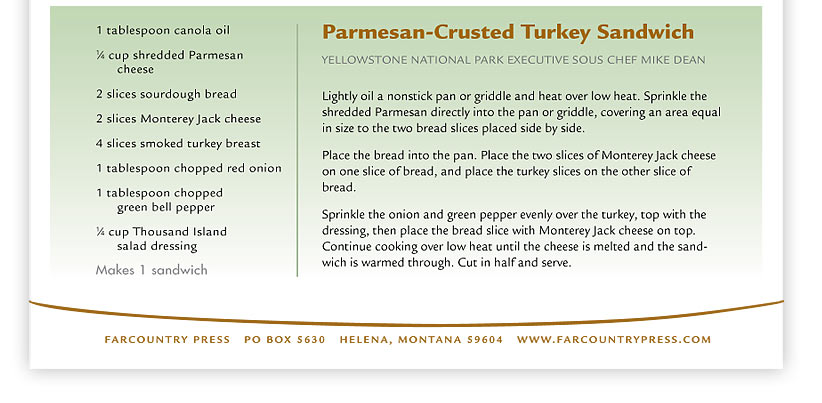 Farcountry Press
2222 Washington Street, Helena, Montana, 59604
www.FarcountryPress.com
All Content © Farcountry Press 2008-2009. All images © by respective artists and photographers.