Boy Genius, Inventor, Dirigible Pilot, and Aviator:
Cromwell Dixon
For nearly a century, the accomplishments of a bold and audacious young aviator named Cromwell Dixon have been lost to history. But with the approaching 100th anniversary of his record-setting flight in 2011—and his violent and untimely death—the life story of this remarkable prodigy is finally emerging.
Hailed as a mechanical genius in 1907 at the age of 13, teenage inventor Cromwell Dixon built and flew airships in Ohio before signing on with the famous Glenn Curtiss in New York and flying the world's first airplanes. At the time, he was youngest licensed pilot in the nation.
At age 19, Dixon became the first pilot in history to fly over the Continental Divide. He made the landmark flight over the Rocky Mountains near Helena, Montana, in 1911, a triumph that made news around the country. Just two days later, while performing an exhibition flight for the state fair in Spokane, Washington, a sudden and violent crash took young Dixon's life.
Like the tale of Icarus, Dixon's story is one of great daring, accomplishment, and tragedy.


Cromwell Dixon Gets His Day
In 2009, September 30 was named Cromwell Dixon Day in Helena, Montana.
Learn more...
Cromwell Dixon Gets His Day
In 2009, September 30 was named Cromwell Dixon Day in Helena, Montana.
Learn more...
Praise for Cromwell Dixon: A Boy and His Plane:
"The amazing young flyer Cromwell Dixon comes wonderfully to life in Martin Kidston's impassioned and meticulous account of Dixon's brief career. A terrific read."
-Deirdre McNamer,
author of
Red Rover
and
Rima in the Weeds
and professor of creative writing, University of Montana­Missoula
"Cromwell Dixon was a boy aviator in name only; he was mature beyond his years. He saw America, and Montana, from a rare vantage point high in his aeroplane. Cromwell participated in the shaping of aviation's beginnings, when all flying was stunt flying; he tested himself and his plane to tragic limits. Kidston explores with sensitivity and creativity the fast-paced life of a forgotten hero.''
-Richard Sims,
director of the Montana Historical Society in Helena, Montana
"The aviator's brief existence is explained to the reader with sensitivity, ingenuity, and compassion."
-Brian D'Ambrosio,
New West
"Cromwell Dixon's tragically short life story is a tale of pure courage and skill that biographer Kidston handles with fondness, empathy, and a historian's reverence for detail."
-Tom Harpole,
Smithsonian Air and Space magazine
"The book is an educational, but not stuffy, look at turn-of-the-20th-century life in America with details about clothing, transportation (remember, the auto was in its infancy, too) and the amazing, rapid-fire changes that affected society and government, along with individuals. It reads like a novel while packed with facts."
-Chris Rubich,
Billings Gazette
Book Reviews
New West
Link to review
Smithsonian Air and Space Magazine
Link to review
Billings Gazette
Link to review
Lively Times
Link to review
BNET
Link to review
Interviews
Radio
Montana Public Radio Interview
Link to Interview
Reader comments
Mr. Kidston:
I have received my Cromwell Dixon book, and I wanted to thank you very much. You have accomplished what my Grandmother Lulu had tried to obtain the entire time I knew her. She was always campaigning to get recognition for Cromwell. She can now rest in peace next to him and their mother. I was really impressed in the research and the incorporation of the photos in the book, and very glad to see that you had a use for the ones I provided…Once again, I am very grateful for your efforts, and I will be purchasing many more as Christmas gifts for other Cromwell Dixon descendants.

–Jeff Berry, Great-Nephew of Cromwell Dixon
---
Your article in Sunday's IR was of great interest to me. Your reference to Maggie Davis was of special interest as she was my mother-in-law. I was also well acquainted with John Senecal. I remember the occasion when she and John and others went to see if they could pinpoint the landing site.
Maggie was born on a ranch on Dog Creek and homesteaded in the area. She was just two weeks short of her twenty-second birthday when she witnessed Dixon's landing. When she saw Bob Morgan's painting of the event at the airport, she remarked that there were no motor cars there. She said that her father, Thomas McDonald, drove Dixon to the railroad station with his team and buggy. I have a copy of the IR dated July 25, 1982 which recounted the event. It stated that Dixon walked to the station. At the side of this statement, in her own handwriting is the following: "This is wrong. My Dad took him to the Depot in our buggy."

At the time of this meeting to locate the landing area, I was under the impression that some sort of a marker would be placed there. Do you know if this was ever done?
Maggie was a wonderful person and lived to be 105. She was a true Montana pioneer, and lived to fly many times in the "flying machine". I have always been grateful to have had such a special mother-in-law.

Jean A. Davis
East Helena, MT

About the author: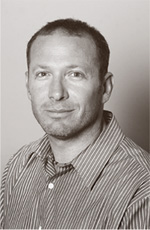 Martin J. Kidston
graduated from the University of Montana–Missoula in 1997 after serving in the Marines. He currently works as a reporter for Lee Newspapers. His articles have appeared in
Montana Magazine
and the
Washington Post.
He is the author of
From Poplar to Papua: Montana's 163rd Infantry Regiment in World War II,
and coauthor, with Barbara Fifer, of
Wanted! Wanted Posters of the Old West.
Other Books by Martin J. Kidston:
From Poplar to Papua:

Montana's 163rd Infantry Regiment in World War II
by Martin J. Kidston
Author Martin J. Kidston has written the compelling, and until now untold, story of courageous young Montanans in the Pacific during World War II. Kidston shares the soldiers' sometimes humorous, often chilling, and always fascinating accounts of the years they spent fighting the Japanese after the historic bombing of Pearl Harbor. The stories are collected from personal journals, news stories, and survivor interviews. More than a tale of war,
From Poplar to Papua
is a tribute to an entire generation of men and women who saw the nation through one of its most important eras.
Wanted!

Wanted Posters of the Old West and the Stories Behind the Crimes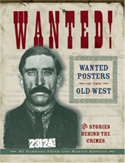 by Barbara Fifer and Martin J. Kidston
This rare collection of wanted posters from the American West is a historical treasure. The book's nearly 150 original wanted posters, fugitive notices, and Pinkerton Agency circulars are supplemented by fascinated details about the technology of identification, the history of wanted posters, and the stories behind the crimes, which ranged from horse theft, safe blowing, train robbery, seduction, ''white slavery,'' and murder. Posters for notorious bandits such as Jesse James, Butch Cassidy, and the Sundance Kid are also featured.
About the Book
Author and journalist Martin J. Kidston penned the definitive biography on the incredible life and tragic death of the young aviation pioneer.
Of Kidston's work, Tom Harpole writes in Smithsonian Air and Space magazine: "Cromwell Dixon's tragically short life story is a tale of pure courage and skill that biographer Kidston handles with fondness, empathy, and a historian's reverence for detail."
In a richly detailed foreword, Jeff Berry, great-nephew of Cromwell Dixon, reveals family stories about Dixon, including how he built his own roller coaster, two motor-driven bicycles, and, at the age of 15, a pedal-powered airship known as the Skycycle. Berry also shares never-before-seen Dixon family photographs.
Purchase a Book
Cromwell Dixon: A Boy & His Plane, 1892–1911
is available at local bookstores and gift shops, through online retailers, or from Farcountry Press at 1-800-821-3874.
www.farcountrypress.com
Buy Online!
Purchase through Amazon.com

Learn about other books from Farcountry Press!
Contact Us
Email:
[email protected]
Mail:
Farcountry Press
P.O. Box 5630
Helena, Montana 59604
Phone:
406-444-5128
Fax:
406-443-5480